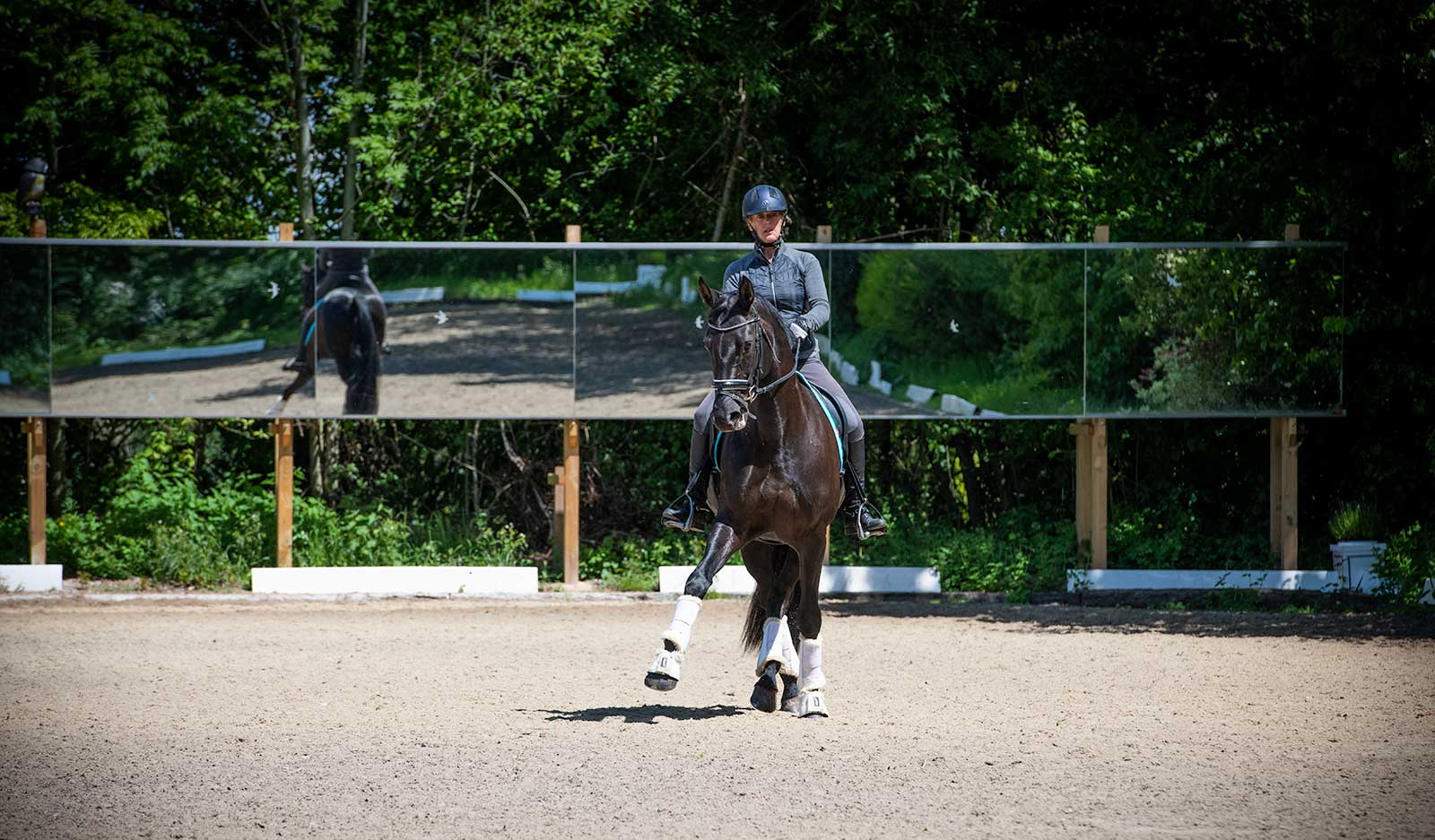 Welcome to Marie Ryan Equestrian
Supporting horse and rider to perform at their best…
Marie Ryan is a British Eventing Master Coach living in Herefordshire. She has competed at Badminton, Burghley & Luhmuhlen and has produced many horses to 4* & 5* level.
Read More
Testimonials
"Marie is an instructor who has helped me gain confidence, especially over fences. She is a supportive and very committed coach making all sessions rewarding, progressive and enjoyable. Marie has gently pushed and inspired me to achieve much more than I had anticipated with my mare. I would recommend Marie for coaching in all areas of equitation."
K G
"Marie is a wonderful, encouraging and supportive instructor who has a great way of explaining things which she combines seamlessly with outstanding coaching skills. She is completely invested in helping you become the best that you can be and makes everything seem possible.
I started having lessons with Marie at a time when my confidence was at rock bottom. Her incredible patience and supportive approach has given me back my self-belief, vastly improved my riding ability and enabled me to develop a true partnership with my horse.
I would wholeheartedly recommend her to anyone looking for a top class instructor and coach."
R W
"Marie is intuitive, empathetic, resourceful, supportive and incredibly understanding.  She has a way with her that connects with you as an individual and works you out without you realising.  She instils confidence and re-ignites that belief in yourself.  Marie's talent as a coach has helped me enormously over the years and from appearing in her arena fearful of a cross pole she has enabled me to revisit BE once again.  I couldn't recommend Marie highly enough."
I have been having lessons with Marie Ryan for 12 months.  I have gone from being nervous jumping a 60cm fence, to confidently jumping 90-95cm show jumps and 80-90cm cross country fences.  To some this may not seem very big – but my nerves were crippling me - Marie's hugely calm and kind method of teaching has taken me to a place where I don't even ask the height of the fence.  Marie's talent lies in the way she always emphasises the positive.  Even when you are feeling low as you knocked one or two fences down, she turns it around and reminds you how many you jumped perfectly. Her understanding of both horse and human psychology makes her very different from other trainers.  She gets to know you and the horse, and treats you as an individual not as 'a group'.