Why you need it and how you develop it
If self doubt and fear of failure is greater than your desire to succeed, you've set yourself up for failure already.  GRIT helps you develop a picture of personal success and the skills to achieve this.
Who is Ride & Thrive for?
The programme is for riders, coaches, mentors and those who create environments for riders to thrive.
So what is Ride & Thrive?
It is an innovative programme that builds rider resilience and inspires talent development. It is facilitated by a team with international equestrian and multi-sport expertise.
Why Ride & Thrive?
To perform and achieve, requires a sense of purpose, courage, determination, focus and resilience.
Ride & Thrive is a fusion of real world sporting experiences with cutting edge science (research) from the new and potent disciplines of applied positive psychology, positive psychotherapy and performance psychology.
3 blocks of 2 days. Venues around the country. Each day will excite & stretch, challenge & support with this flexible, participant-led programme. There are take-away resources, readings and challenges to reflect upon.
Each day will be delivered by Prof. Tony Ghaye and he will be assisted by one of the coaching team.

DAY 1 - THE IMPORTANCE OF BEING REFLECTIVE
Hidden Treasure: Participants will share their practical wisdom in different ways (eg. Written words, pictures, music, artefacts etc.) Through structured reflection-on-action they will increase their courage in naming what works and what no longer serves them well.
Ready to book your place?
New courses for 2020 onwards are currently in the planning stage and new dates will be announced soon.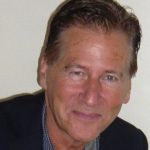 Professor (dr) Tony Ghaye, Cert. Educ., B.Ed (1st Class), M.A., PhD., FRSA. Professor in Applied Positive Psychology Loughborough University in London.
After a peer review, Tony was regarded as a global leader in his field, a world class facilitator and one of the UK's top six action researchers.  He works to enable those in sport and business to be the best example of themselves, when it matters most.  He brings the disciplines of positive psychology & positive psychotherapy, together with education and health to improve performance.
Tony has worked in 8 international universities in Europe, the Far East and in Australia, has written 16 books and 132 book chapters and research papers on enhancing performance, for various audiences.
Tony works to create environments so that 'promising' performers through to world class athletes can flourish. Tony has worked for the British Equestrian Federation, British Dressage, the National Development Programme for Equestrian Coaching Excellence, the Ministry of Defence Equitation Team, the English Rugby Football Union, the Football Association, British Rowing, the England and Wales Cricket Board as well as for specific sports organisations and clubs.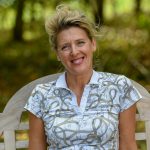 Marie was selected to be part of BEF supported National Development Programme for Coaching Excellence (NDPCE)  in 2016, where she gained greater knowledge about the importance of language and emotional muscle in sports psychology, which she now uses in her coaching approach. It was on this programme that she worked under Professor Ghaye and subsequently continued her work with him alongside a group of other coaches from the NDPCE to develop Ride & Thrive with G.R.I.T.
The Team
The NDPCE group, coordinated by Nicky Fuller (BEF) provided the platform for the development of the Ride & Thrive with G.R.I.T. programme.
The team comprises:
Professor Tony Ghaye
Marie Ryan
Joanne Burns-Firth
Victoria Gallantree
Amanda Leaker
Christine Shubrook